Thursday, May 5, 2022 / by Renee Rector
That is the question that we hear most frequently these days. As a mortgage lender, our clients are concerned about the recent rise in interest rates and what that might mean for the most important investment of their lives. The real estate market has been red hot for 2 years and counting and with rates recently rising off of all-time lows, many homebuyers are suddenly perplexed as to what to do.
Headaches and hesitation for some homebuyers mean less competition and more opportunities for others brave enough to forge ahead. In a new interview, real estate expert and "Shark Tank" panelist Barbara Corcoran called the current housing market as the best real estate investment opportunity of her lifetime. She cited three reasons: market longevity; the consistent rise of rents nationwide; and the persistence of historically low interest rates. "The return on investment is phenomenal and has been in so many markets in so many cities throughout the U.S. It's probably the best market I've ever seen in my life."
During the pandemic, the U.S. housing market boomed as COVID-19 heightened the importance of people's homes and that is not going to change as the "work from home" movement has taken hold. Corcoran pointed to the nationwide rise in rents as another one of the drivers of the housing market. In December 2021, the average monthly rents in the U.S. increased 14.1% year-over-year. "Rents have been going up nationally, and if you choose your properties carefully, like if you're investing say in Orlando, rents are up almost 30% — crazy," she says. Historically low interest rates are the final reason why Corcoran is bullish on the housing market. "Very importantly — which we all take for granted like our right to breathe — money is so cheap," Corcoran says, "so you can leverage really high."
Corcoran offered up simple advice at the end of her interview: Get into this housing market as quickly as you can. I've never seen it more tantalizing and with more promise," she says. We couldn't agree more. The ship may have sailed for some but not for anyone who is determined to own your own home or rental properties. With all the benefits that can come from owning a home, the time to start looking is now!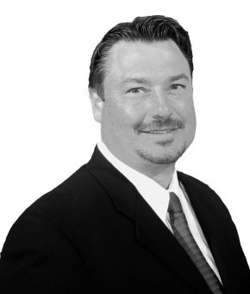 805-496-2512
Rob@SherwoodMtg.com
DRE #:01041525
|
NMLS #:302870