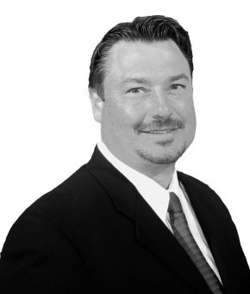 Rob Scheuing
President and Broker of Sherwood Mortgage Group, Inc
NMLS# NMLS #301749
Direct: 805-496-5415
Fax: 805-496-5235
915 Greenwich Drive
Thousand Oaks, CA 91360
Meet Rob Scheuing the President and Broker of
Sherwood Mortgage Group, Inc.
located in Thousand Oaks, CA. Rob founded
Sherwood Mortgage
in 2006 after many successful years working as a mortgage professional for other institutions. Under Rob's leadership as President, Sherwood Mortgage has grown into one of the premier mortgage lenders in all of Southern California. He attributes Sherwood's success to a strong work ethic and the integrity he has consistently demonstrated throughout the years. Rob grew up in Upstate New York and moved to Huntington Beach, CA in 1987 where he first became a licensed realtor in 1989. Rob put himself through college and graduated from UC Berkeley with a B.S. in Business Administration at the Walter A. Haas School of Business. Rob has previously worked as the Beverage Manager at the Beverly Hills Hotel as well as the Sales Manager for a national staffing firm where he became the #1 sales representative from over 400 salespersons. Rob enjoys outdoor activities including fishing, golf, and riding ATVs with his wife Annie and two teenage daughters, Ashley and Rachel.
A Message from Stan & Renee…
"There are several lenders that we've been satisfied with over the course of our career that started in 2000, but there are a few that we, as well as our clients, have been overly satisfied with, who have a lot of experience and are super knowledgeable about lender costs, qualifying guidelines, and loan structures. We find Rob Scheuing to be very honest and ethical and works harder than most lenders we've ever done business with. He won't put you into any kind of funky loan and he'll explain things to you in plain English and not "lender language." Which these days, is an art form in itself. LOL! You'll find him super easy to work with and he will give you answers to your questions very quickly."
If you're looking to buy a home,

getting pre-qualified for a home loan is the FIRST STEP! If not, it's probable you'll exhaust your time looking for the right home and once you've found the right opportunity, you:


Discover you can't afford to finance the loan needed for the home

Do not meet the lender's requirements "on paper"

Are qualified for a VA loan or FHA insured loan and the home you want is not eligible for that type of financing (ie: the home's condition is substandard/inadequate for financing, the HOA is not FHA/VA approved or has a previous or existing insurance/legal claim, etc.)

Weren't thoroughly explained the costs involved in purchasing a home (ie: closing costs, prepaid items, reserves and out of pocket expenses)

Aren't in a position to make an offer because you have not been qualified yet. ie: Sellers and their representatives (including banks and their agents), are requiring prospective buyers to have a loan approval prior to considering entertaining an offer on the home.
If you're looking to refinance your existing loan, let Rob show you how you may be able to save money! We've personally gone through the purchase and refinance process with Rob and so have hundreds of our friends, family members and clients. You won't be disappointed!

If you're looking to sell your home, CONTACT US today and let us show you how much money you'll net from the proceeds of a successful sale!